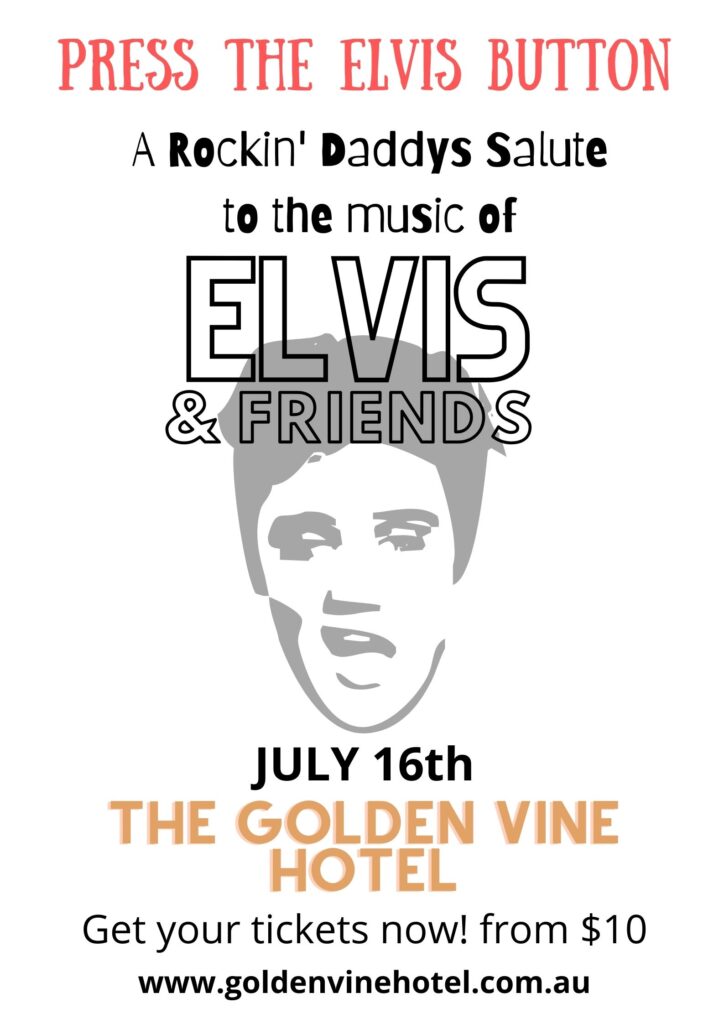 A Rockin Daddys Salute to the music of Elvis Presley and his friends from the Sun years such as Carl Perkins, Gene Vincent, Eddie Cochran, and Johnny Cash.
Rock up to sing along,  dance along or just listen to hits of the mid 50's to the early 60's from these Legends.
The Rockin Daddys have been crowd favourites in the Rock and Roll dance scene for the last 20 plus years travelling the width and breadth of Australia and New Zealand.
Over that time the requests for songs made famous by Elvis have been many so the band has jam packed a night with all these Elvis tracks peppered with Gene, Eddie, Carl and Johnny hits, for fans to enjoy.
Cliff Jolly fronts a stella line-up with Barry Roy on Lead Guitar, Artie Shugg on Drums and Luke Shembri on Slap Bass. 
A showcase  of music from this magical period by people who were raised on rock and roll.