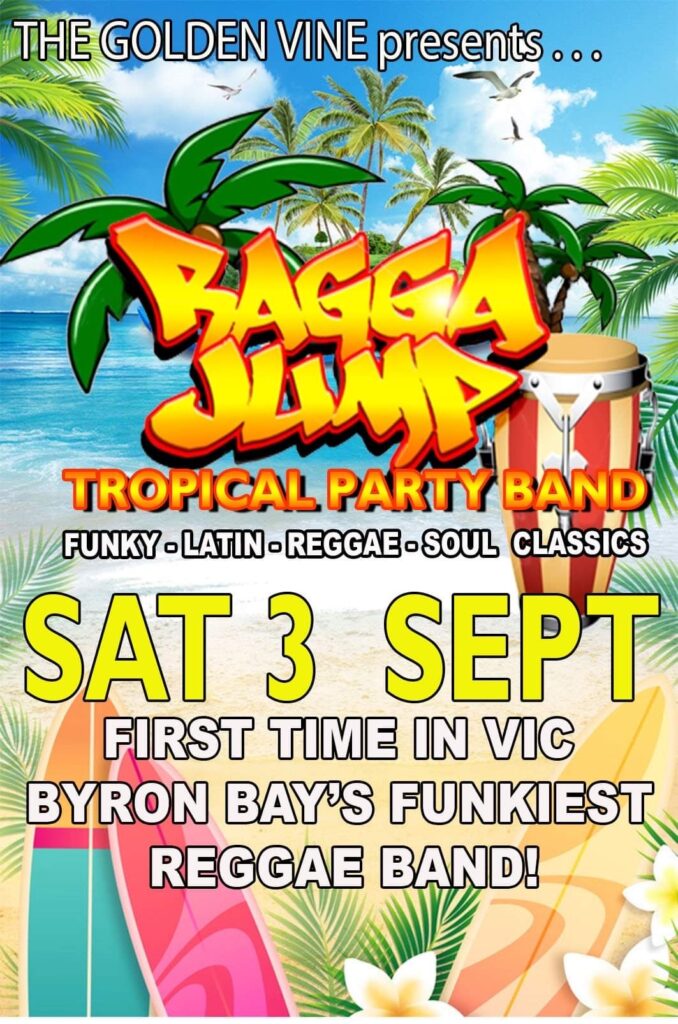 Come along tonight for a VINE FIRST – we are SUPER excited to be bringing you the fun filled experience of RAGGA JUMP – hosting them at their FIRST VICTORIAN SHOW!!
The music will be fun – the drinks cold and the vibe electric!
'Changing the world one song at a time – We at Ragga Jump want to have some fun, pay some bills, spread some joy and fight the good fight . . . ALL AT THE SAME TIME ! . . . SO . . . PEOPLE . . . GET ON BOARD THE RAGGA EXPRESS ! '
We will be running drink specials along with a best dressed competition – so make plans NOW to come join us for this fun night of FREE entertainment!
See you soon!